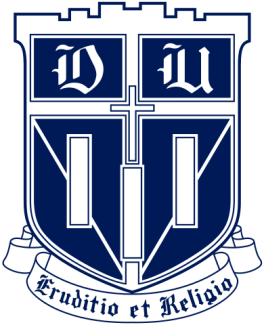 Air Date
December 16, 2021
11 Nov 2021
Duke's student newspaper, The Chronicle, reported that SSI's charter had been approved and that updated rules had been read.
15 Nov 2021
A student tweeted an objection to SSI's charter and the head of the student government subsequently vetoed the approval.
16 Nov 2021
SSI president Ilan Sinelnikov posted an initial response to the student government veto of the chapter.
17 Nov 2021
The Chronicle published an op-ed by Duke Friends of Israel and Duke Israel Public Affairs Committee titled "It's okay to support Israel," in which they urged the student government to adopt IHRA's working definition of antisemitism.
24 Nov 2021
Duke President Vincent E. Price and Provost Sally Kornbluth announced the student government decision "raised concerns about whether students have been treated in accordance with university policy that prohibits discrimination and harassment based upon national origin and religion, which includes anti-Semitism," and that the university "has identified options for SSI to secure financial and programmatic support" even without student government recognition.
28 Nov 2021
Ilan Sinelnikov welcomed the administration's move, but believes that the administration can reverse the student government's action and allow the SSI to be "treated just like any other club ..."
8 Dec 2021
StopAntiSemitism.org reported that Duke's Students for Justice in Palestine (SJP) chapter had published "erroneous claims about the nature of Zionism" over the summer and rebutted those claims.
14 Dec 2021
The Brandeis Center reminded the university's president that alternative support, while welcome, is insufficient and that Duke has obligations under civil rights legislation to make sure that SSI is treated the same as other student body organization. Coverage of the Brandeis letter appeared on Fox News and Yahoo News. In addition, the ZOA reminded President Price of the university's civil rights obligations and urged him to override the student government's decision. 
21 Dec 2021
The JTA also reported on the ongoing issue, pointing out that the Brandeis Center had received a reply from the president that  the administration was "taking these allegations seriously, consistent with the [2020] resolution agreement."
27 Dec 2021
The ADL joined those reminding Duke leadership of their responsibilities; student members of the SSI report that university leadership have not communicated with them since their 24 November statement and relate some of their discriminatory experience during the approval process for their campus chapter—including a student government meeting on Yom Kippur.
24 Feb 2022
The Duke student government has reinstated the SSI chapter, a move applauded by the Brandeis Center and the Jewish community.